Legal Problems With Solicitors, Conveyancers, Surveyors or Valuers
Though not common, it is very possible to encounter problems with service providers when buying or selling a house. The conveyancing process is long and involves many steps, any of which might not go as expected. If you encounter difficulties with any of these people, there are various avenues to seek justice or compensation.

A solicitor or conveyancer is supposed to handle the verification process of the sale or purchase process. A buyer hires one to verify all the details about the property on sale. This involves the ownership of the property, boundaries, easements and other crucial details. The buyer therefore decides to commit to buy based on the report given by the conveyancer or solicitor. Later, should the buyer find that the house has defects or contentions that could have been prevented, they could seek redress from a higher body. The buyer will have to show that the fault was a direct consequence of the conveyancer or solicitor.

A buyer can then lodge a complaint with the Legal Complaints Service (LCS) or Council of Licensed Conveyancers. In case the loss is suffered as a result of negligence, neither of these bodies can intervene in the matter. You will then have to find another solicitor to seek compensation through the court.

Sometimes the problem can arise due to the pricing of the house. This falls squarely within the department of the valuer. You might later find that the valuer quoted your house at a price that was much lower than what you are entitled to. By following the advice of the valuer, you might find that you have suffered the loss of money that you could otherwise have benefitted from.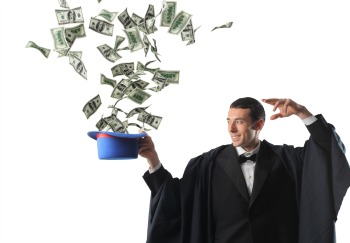 Alternatively, as a buyer, you could find that your valuer failed in their task and you ended up paying more than you should have. You might find that there are faults with certain fixtures or parts of the house. You can then seek to get compensation of the loss suffered by such miscalculations.
Often, solicitors or conveyancers will not go to the ground to inspect property. The responsibility to inspect boundaries is therefore left to the surveyor. Most times, the surveyor will work with the conveyancer or for the conveyancer. In a scenario where problems arise later concerning wok that the surveyor was supposed to undertake, you may write to them explaining your predicament. Usually, a surveyor delivers a report based on their findings. If the surveyor did not report damages that you later found within the property, or faults regarding boundaries, you may also want to report to the Royal Institution of Chartered Surveyors.
During conveyancing and relocating it's always best to be careful when hiring people and ensuring that contracts are well detailed and inspected by your solicitor before getting into agreements. Such measures can help shield you against legal problems in future.